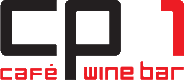 Konviktská 24
110 00 Praha 1
IČ: 25054571
DIČ: CZ25054571
Opening Hours*:
Monday – Sunday 8:30 AM – 11 PM
* We are glad to modify our opening hours according to your needs in case of reservation or Your private event
How to get to us?
Use Underground B or a tram stop – Národní třída (National Ave). We look forward to your visit!